The codebreakers
Engagement Solution for the Software Development Area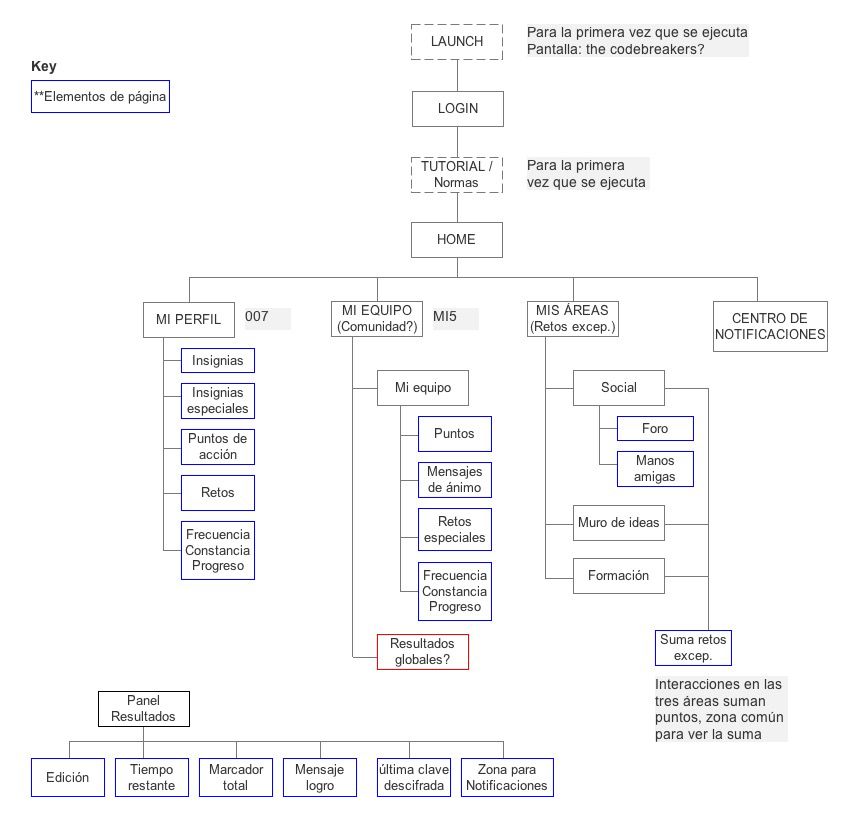 Challenge
Given the challenge presented by W****** K*****, to improve performance and the quality of the products created within Software development, we have designed a solution that will help make the teams more flexible and employees more motivated.
After carrying out an in-depth analysis of those taking part in the experience, we noted that within the organisation there were already some initiatives taking place dedicated to maintaining and boosting engagement levels, which will also be adopted and form complementary parts of the solution.
The story
The Codebreakers, inspired by David Kahn's best seller, turns employees into spies that work for the National Security Agency, intercepting encrypted messages from the villains, with the aim of cracking the code and bringing the bad guys to justice.
The experience
An experience where gameplay and behavioural objectives are combined for participants in their daily tasks. With retro styled graphics, the solution is inspired by the first video games and the birth of the internet, and at its heart the aim of the game is to solve a mathematically based enigma.
Each participant takes on the role of secret agent, and between themselves must collaborate to unlock the enemy's coding system to prevent any attacks.
By performing well in their work, they'll be able to overcome individual and group challenges within the solution. Any positive behaviours and the successful carrying out of tasks in the working environment are recognised and rewarded within the virtual experience.
Each employee will have their private profile with different areas, such as: latest news, important messages, a forum, a panel to share new ideas with the colleagues, a space for their training, etcetera.
Marta Calderero
Gamified Projects Designer